SEX-ED +
SEX-ED + creates and distributes pedagogical tools and sexuality education content that contribute to a better knowledge of genital anatomies and sexual responses. These tools aim to answer the needs of sexual health and sexuality education professionals.
SEX-ED + is the first project to create anatomically exact material (based on human moulding techniques) that presents the vast spectrum of genitalia (male, female, intersex, with voluntary or coerced surgeries, trans, etc. )
SEX-ED + aims to promote sex-positivity and a culture of consent.
Genital
database
The need for explicit, realistic and anatomically correct sexuality education tools is immense. Knowledge of the body, in all its parts and diversity, is fundamental for healthy lives and sexualities, liberated from shame and taboo.
Because SEX-ED + believes that scientific knowledge should be free and accessible to all, all its original models are freely available for consultation.
Let's create caring and respectful spaces, like this one, to inform and contribute to everyone's well-being.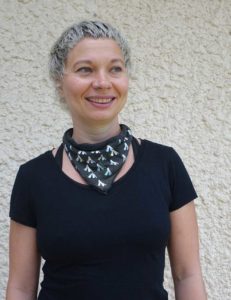 Magaly Pirotte (she)
SEX-ED + founder and project leader
Magaly is an independent researcher working in research and sexuality education. She has been involved in the defence of sexual and reproductive rights for the past fifteen years, both as activist and as employee within non-profit organizations.
By documenting genitalia in their diversity, she hopes to contribute to the evolution of the discourse around sexuality by making it more inclusive and respectful of the diversity of bodies, identities and experiences. The unique pedagogical material produced by SEX-ED + aims to improve the training and practice of medical and intervention practitioners.
Publications : Research Gate – Academia
"SEX-ED + models really help me break down shame and stigma many people have regarding their bodies and facilitate my ability to provide open, safe and caring education and assistance."
A user of SEX-ED + pedagogical material